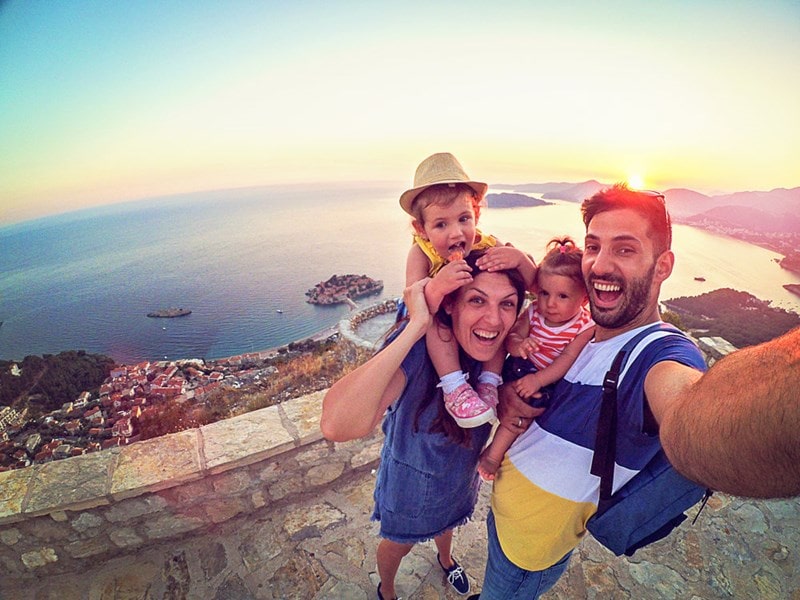 Summer is hot, fun, but mostly freedom. It's a time to explore, make new friends, relax and enjoy nature. Is your child one of those who makes the most of their holidays or is he or she constantly glued to the screen?
Good news! we are going to give you a series of practical tips so that you and your family can have a great summer without having to travel or spend a lot of money. All you need is a little time.
Stress off!
To begin with, keep this in mind. Kids pick up on all the moods of their parents so if you're stressed, your kids will too – in fact they'll manifest it through actions such as fighting with each other or being upset.
A positive attitude on your part will create a relaxed atmosphere at home. Think that rest and disconnection are very important, but in no case forget to look for a balance so that when you return to the routine we can say that the vacation has been productive.
Do something different and fun every day
Running through the sprinklers in a swimsuit, taking a walk in the countryside, doing a relay race, looking at the stars lying on a towel, making some dessert or a craft, there are endless activities you can do! Do at least one different thing every day to connect with the kids and spend time with your family.
Set a schedule
Some studies have shown that children get stressed out during the course because of school schedules, homework, activities and social interactions. They need time to relax and do nothing, but they also need to plan their day so they know what to expect.
For example, if they do their homework, tidy up the house, swim in the pool and then play every morning, they will know that they will have a set time to do what they like best.
There is no such word as "boredom"
When you have a lot of free time and you don't manage it well, it is normal that on certain occasions, the child pronounces the magic words: "I'm bored". To avoid reaching this point, we propose to create a "boredom remover" mailbox where, little by little, you can put proposals of activities to do in your spare time.
Think that, at the end of the day, these moments can be an excellent opportunity to stimulate creativity and imagination, something that in the long run will encourage their development as people.
Controls the use of technology
You have to take into account that screens, whether they are from mobiles, computers, tablets or other devices, have a special power to catch them. We all know that too much time in front of them is not exactly what a child needs, as it can be harmful to their health, interfere with their development and encourage addictions.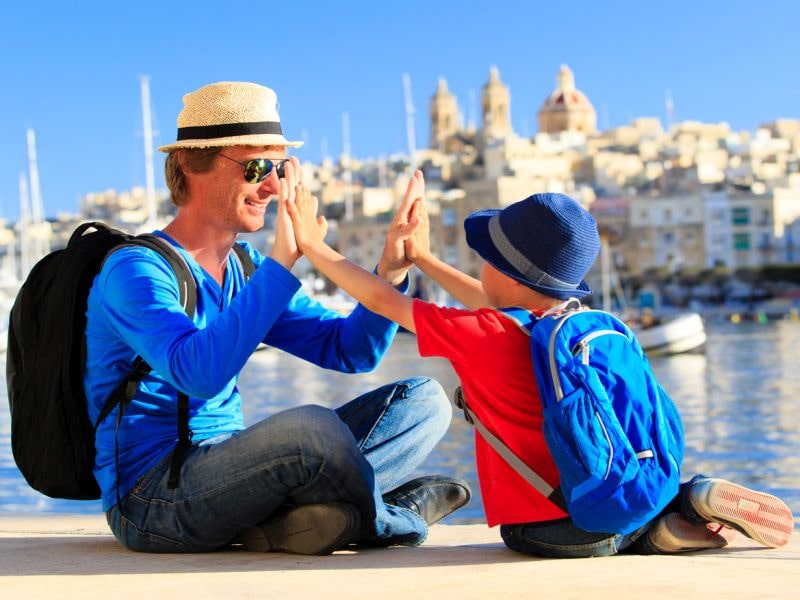 That is why it is necessary to administer its use, the most convenient would be "one hour in the morning, one hour at night". Sometimes this is a complicated task since it is not possible to control everything continuously with a clock or timer.
However, we can involve the children and ask them questions such as how long have you been using the device? do you think it is time to go out? in this way they will learn to control themselves. The more you limit the screens, the more creative they will become.
Point your children to some new activity
They may already be attending some urban camp. If not, summer is a perfect time to sign them up for what they've always been interested in but never been able to do due to lack of time. It could be a painting or creative writing workshop, self-defense classes or horseback riding.
Any option is valid! This will activate brain development and help your child to concentrate and control his impulses and frustrations. I'm sure there are all sorts of summer activities for children of all ages near you, just ask around. But whatever you do, you need to show commitment to the task.
Reading as a source of entertainment
A summer without books is not a summer. Reading is an open door to the imagination, it serves to pass the time, to learn, to dream and, in addition, it gives the children an alternative to the screens.
It is fundamental for the development of oral and written language. If you have a library near your home, it would be a good idea for them to get a library card and go out and return books themselves.
Create a scrapbook or summer journal
You can create an album with all the photos you take during your holidays. At the end of the summer you will be able to see it all together and make a celebration. It will serve you to remember everything you have done and comment on your favorite days.
You can also ask the children to make a summer diary. This will help them to develop their written language by sharing every day what they have done and how they have spent it.