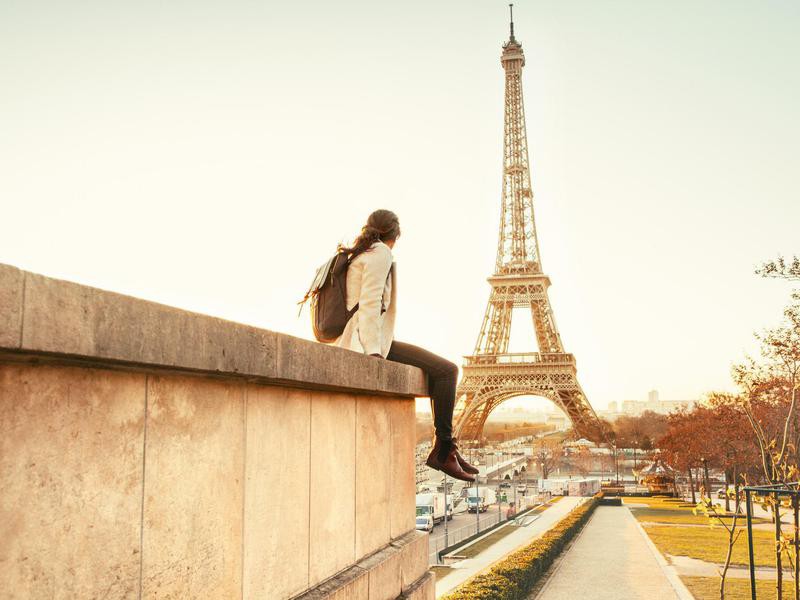 We are increasingly seeing the possibility of travelling to Europe without having to go through the paperwork, payments and nerves that come with getting a visa. This means that the way will be open to one of the most desired places by hundreds of travellers, of all ages, who are already making plans to discover some of the 26 countries of our eastern neighbour.
Take into account our advice and design the trip to your liking:
Choose the right travel season
Without a doubt the most complete season to visit Europe is the summer, between May and September, when you can travel light, there are shows and art exhibitions in the squares and parks, the hours of sunshine are extended and you can meet people from all over the world who are on the same plan.
This can make it the most expensive season in terms of tickets, but if you look in advance you are sure to find options at very good prices. Most of these flights make one or two stopovers, but you don't even feel the excitement of the vacation ahead.
In addition, during the summer there are hundreds of festivals around the continent, most of which feature music of various genres that also call on other types of artists, and in these links you will find a good selection: Another benefit of this season, taking into account how expensive it can be to always eat in a restaurant, is that on many occasions you can prepare your meal with fresh food, have a picnic in any green space you find along the way and continue your journey.
Buy your tickets in advance
Nowadays, this is the best way to find good prices when moving from one place to another, whether by plane, train or bus.
Each of these options has its benefits, which in the case of low-cost airlines is being able to reach your destination in a short time at a value that can be as low as 30 euros per trip. That is as long as you carry little luggage, which is one of the benefits of traveling in summer, since in addition to your personal bag, you will have to pay for each additional suitcase.
In Europe this type of company abounds, compare prices with Viajala. On the other hand, if your dream is to travel by train and enjoy the scenery, you will also find very good rates if you buy about three months in advance. Another advantage of this means of transport is that the stations are located in the centre of the cities, which will surely be "your centre of operations". Here you can plan your train travel route.
Bring euros, not dollars
We have the custom of changing our national currency into dollars whenever we are going to leave on a trip and then at the destination make the change to another, but this time it is best to bring euros directly from your country of origin.
The exchange rate is always changing, but something fixed since some years ago is that the euro, being a stronger currency, has a higher value than the dollar. If you buy one first and then the other, you are likely to lose in the transaction, and if you bring pesos or another currency from America to Europe, it will not be easy for you to change it at a good price.
Also, if you plan to buy with a credit card, you will be charged a very high rate plus taxes. It is best to make this change directly in your country, looking for the exchange office that pays best and is reliable. Be careful, change a little more than you think in your budget and don't worry if you return from your trip with some extra euros, you can always sell them to someone who is going to travel.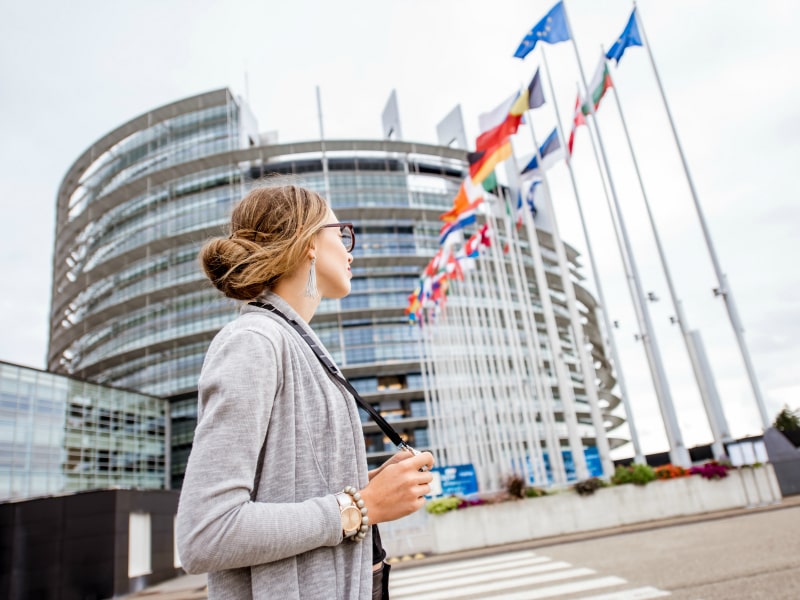 Book your accommodation in advance
Unless the tent and sleeping arrangements are the most important elements in your luggage, finding accommodation is not a good idea.
The trend in travel and tourism, even for backpackers, is to book your accommodation in advance to get the best prices. Most hotels, hostels and B&Bs are now part of the hotel search engines and book their best rates for online reservations, as this guarantees the arrival of the client and benefits both.
The important thing here is that you check the comments of other travellers, so that you know what to expect when you arrive and do not get any surprises. Also, check the websites or Facebook pages of the places for more security.
Be a public transport expert
Most European countries have highly organized public transport systems, consisting of metro and urban buses whose routes complement each other, which can be the best allies during your trip.
It can be a bit overwhelming at first, with the amount of people, subway lines and unpronounceable stop names, so it is best to ask for a small induction at your hotel or tourist offices before venturing out.
There you will be given comprehensive maps, tips and directions, so that in a matter of days you will be an expert. What you should know is that, unlike our region, here only stops are made at established stations and the schedules are met almost perfectly.
An important piece of advice: taxi fares are really high, so unless you have a good budget allocated for transportation, avoid them completely. And don't worry about your arrival at the airport, you can always take a subway from there to the city center.
Get free tickets to museums and cultural centers
Admission to these types of places, which for many are the main reason for traveling Europe, can be very economical and even free if you are looking for promotions or discount days.
First, make a list of the places you want to visit and enter their websites. There you can see the rates and conditions, such as two for one on certain days, free Sundays or discounts with some credit cards.
In addition, there are portals, articles and museum guides where you will find several tips to take advantage of the best rates, such as: official tourism website in Paris, Rome guide, travel insurance to Europe, ABC and Low Cost Guide. However, on those days you should be prepared for long lines as you will not be the only one following these tips.